In 2018, after the 8th China National Conference for "Xin-Li-Fen-Xi and Sandplay" with Ruth Ammann, Alex Esterhuyzen, Betty Jackson, Gao Lan, and Heyong Shen, when our group for Sandplay Therapy was approved by the government as a formal academic, professional association with Sandplay Therapy training program and system, the China Sandplay Therapy "ABC" training and qualification review system started.
For instance, the candidate exam according to the "ABC", besides the basic requirements (hours of personal process, training and supervision, and application forms and materials, similar as ISST), the applicant needs to submit a clinical Sandplay case report. After two readers approve the case report, the applicant needs to take an interview based on the case report. The pass rate is not very high; it's quite a strict exam. All of the China ISST members then take part in the exam and qualification review committee.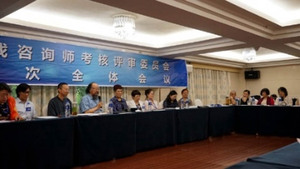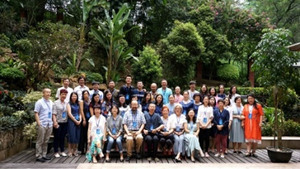 Pictures are from the committee meeting for the China Sandplay Therapy "ABC" training and qualification review system (2018). All of the China ISST members then take part in the exam and qualification review committee.
According to the training program of CSST, besides the theories and methods of Sandplay Therapy, case discussion, and supervision, we combined the theories and methods of Jungian psychology. We invited John Beebe for Psychological Types mainly, Luigi Zoja for Collective Unconscious, Archetypes, and Myth; Murray Stein for Self and Individuation, transference and relationship; Jean Kirsch for transference and complexes; Robert Bosnak for Dream Work and alchemy; Stan Marlan for alchemy and archetype psychology; George Hogenson for Jungian philosophy and fundamental theories; Joan Chodorow for Active Imagination, and Movement Healing; Brian Feldman for Child Development; Allan Guggenbuel for Mythdramam; Andrew Samuels for Group Dynamics and Group Therapy, Viviane Thibaudier for Shadow and Trauma; Angela Connolly for Shadow and Complexes, David Rosen for Jung and Tao; Tom Kelly, Ann Casement for Ethics and Jungian Analysis.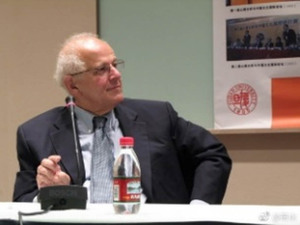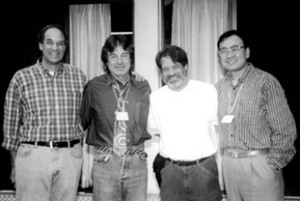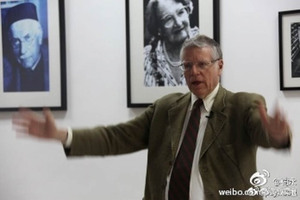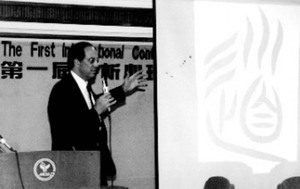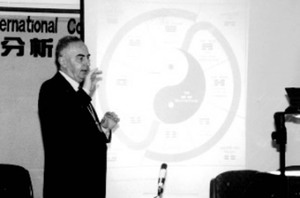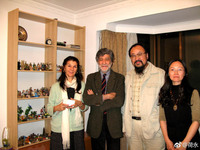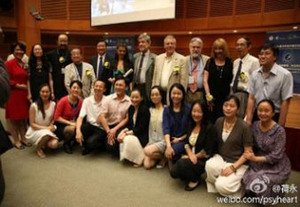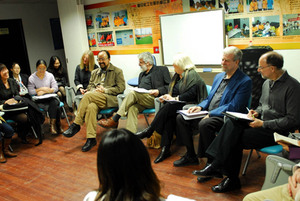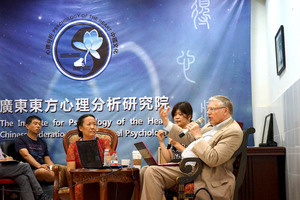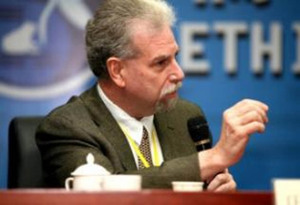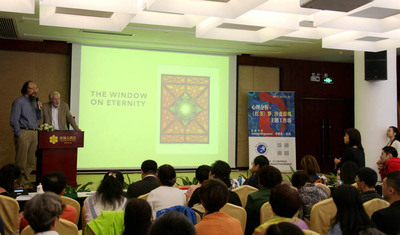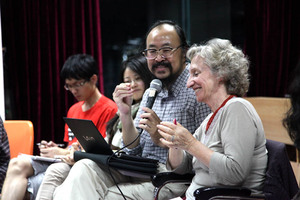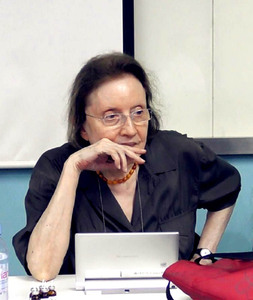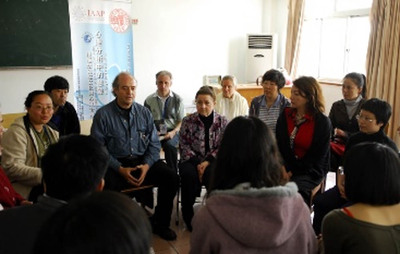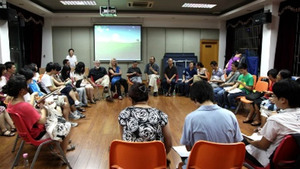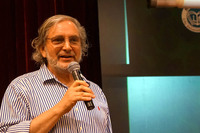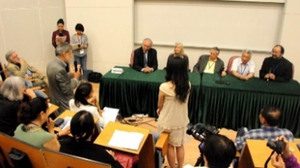 At the Vienna IAAP conference (2019), Maria Kendler chaired the special forum: "Integrating Training for ISST & IAAP". Heyong Shen gave a presentation for the theme on behalf of CSST. He brought three points: the nature of the heart of Sandplay Therapy; the way of Integrating Training for ISST & IAAP, and the significance of culture background (take the Chinese culture, for instance, both C.G. Jung and Dora Kalff, they are so like Chinese Culture, including I Ching, Daoism, Buddhism, we can continue this task for the dialogue of West and East psychology, and building the bridge).


Many ISST members and IAAP Jungian analysts have taken part in the development of Sandplay Therapy in China by providing training and supervision. Along the way, many Chinese scholars and philosophers, including the best scholars of I Ching, Taoism, Buddhism, and Chinese Traditional Medicine, have joined us in work. Such kind of work and effort may be just what Dora Kalff and C.G. Jung expected.

Supported by IAAP and ISST, we have set up the charity project of Garden of the Heart & Soul for public welfare to support the psychological development of orphans in the mainland of China, and psychological relief work for the victims of disasters, such as earthquakes (since 2007). Now today, there are over 80 work-stations of the Garden of the Heart & Soul in mainland China. At the beginning of 2020, an unexpected Coronavirus impacted people in China. In the face of this threatening disaster, our group cooperated with CSAP and the Oriental Academy of Analytical Psychology, set up the "Garden of the Heart & Soul 2020 Online" to provide psychological support and professional services for people on January 26, 2020. ISST and IAAP, our international colleagues, have given us a lot of help and support.



At the 21st ISST conference in Zurich, Andreina gave the keynote address: "Yesterday, Today and Tomorrow, Memory and Identity of an Association," responding to the Conference's theme: Origins, Evolution, Essentials. Through words and photographs, Andreina reflected on the origins of Sandplay, Dora Kalff and Chinese Culture… before ending her presentation, she showed five pictures, and three of them from China. During and after the conference we have had several conversations, and she also expressed her respect and expectation for ISST in China.



The three pictures were used by Andreina, for her "Yesterday, Today and Tomorrow, Memory and Identity of an Association."